A 3D Scanner is the tool used to analyse an object or physical environment so that we can gather data on both its geometry and its radiometry (shape and colour).
These data can be used to build three-dimensional digital models used in a wide variety of applications.
The results of the data acquisition are point clouds, which contain very detailed information that is processed with the appropriate applications to obtain the required documentation.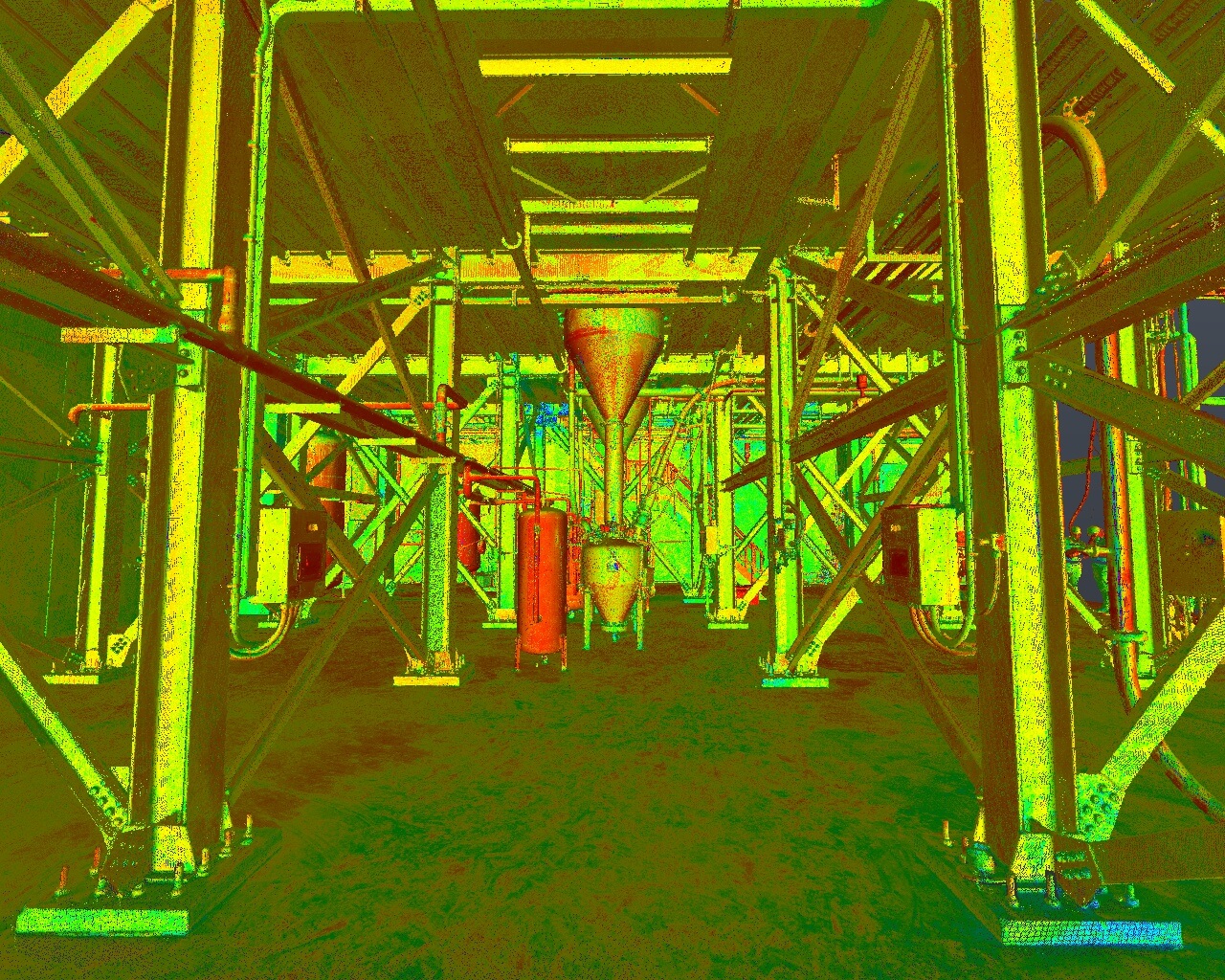 LASER SCANNING APPLICATIONS
Virtual TOURS OF INSTALLATIONS
PERFORMANCE IMPROVEMENTS, VOLUMETRIC CALCULATIONS AND STRUCTURAL CALCULATIONS
GENERATION OF SMART 3D MODELS
ANALYSIS OF INTERFERENCE IN NEW IMPLEMENTATIONS
DEFORMATION MONITORING IN PARTS MANUFACTURING
VIRTUAL SIMULATION OF ASSEMBLY OF PARTS IN CONTACT
ADVANTAGES OF LASER SCANNING
Very fast data acquisition
Avoids interference and minimises downtime.
Enables faster decision making and reduces implementation time.
Early detection of errors.
Minimises risks.
Reduction of contingencies and additional work.
Millimetre-precision quality control (0.5 – 2 mm)
Increased documentary quality (detailed plans, sections, 3D views, reports, etc.)
Increased support for claims, liability determination, etc.